It's been a fair while since I had done much work on my X but the discovery of a puddle of brake fluid on the floor mat convinced me that it was time to give the car a complete brake system overhaul.
While I was at it I wanted to do the best, most complete job possible so I didn't just replace the leaking master cylinder but also the brake fluid supply lines, the rotors (with fancy drilled & slotted replacements), the brake pads (with Ferodo pads), and also rebuilt all four calipers. Actually, I rebuilt SIX calipers! Only after spending a bunch of time rebuilding them did I discover that both of the rear calipers that were on my X were non-OEM parts and indeed that one of the rear calipers was not correct for my car! Luckily, I still had correct OEM rear calipers from the junker X that I had parted out so I was able to rebuild and install those. The hydraulic clutch master cylinder is connected to the same subassembly as the brake master so again, in the spirit of "while I'm at it", I replaced the clutch master and slave cylinders, and the flexible hoses too. When everything was put back together I topped up both systems with silicone based dot 5 brake fluid and blead 'em out.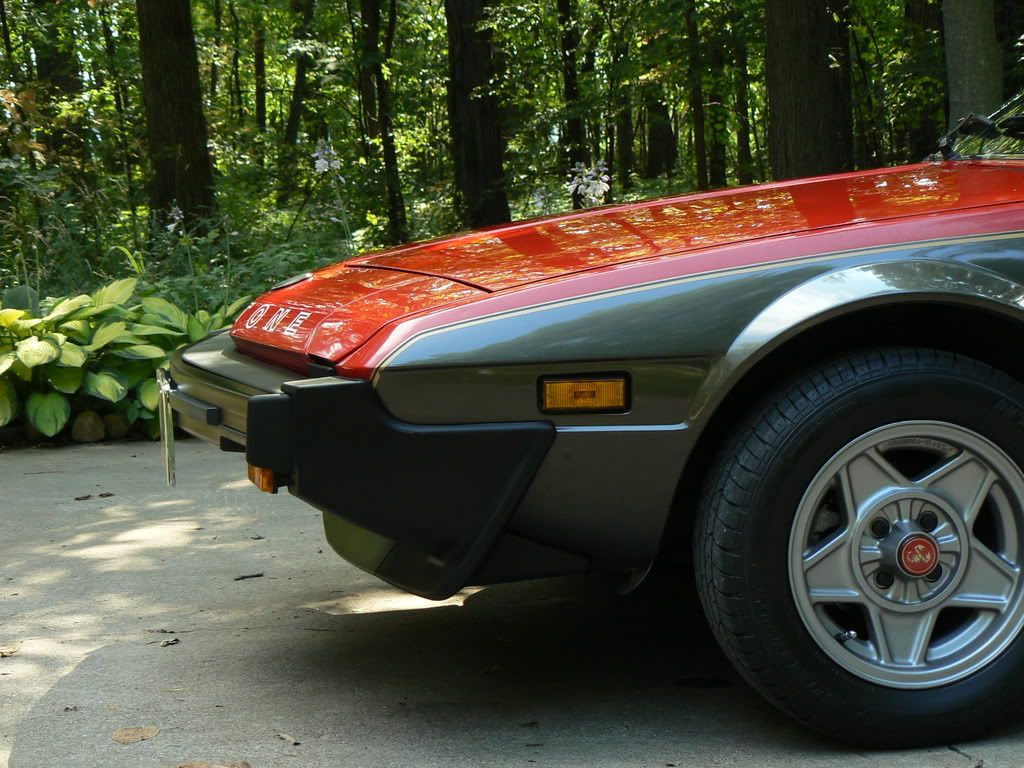 While the X was up on blocks I installed a set of collapsed bumper shocks to reduce the amount of bumper overhang. I rather like the result. Good thing too as this part of the project was considerably more of a PITA than I had expected it to be!
Back on the road again! Hopefully I'll be able to drive it for the rest of the summer without any more surprises!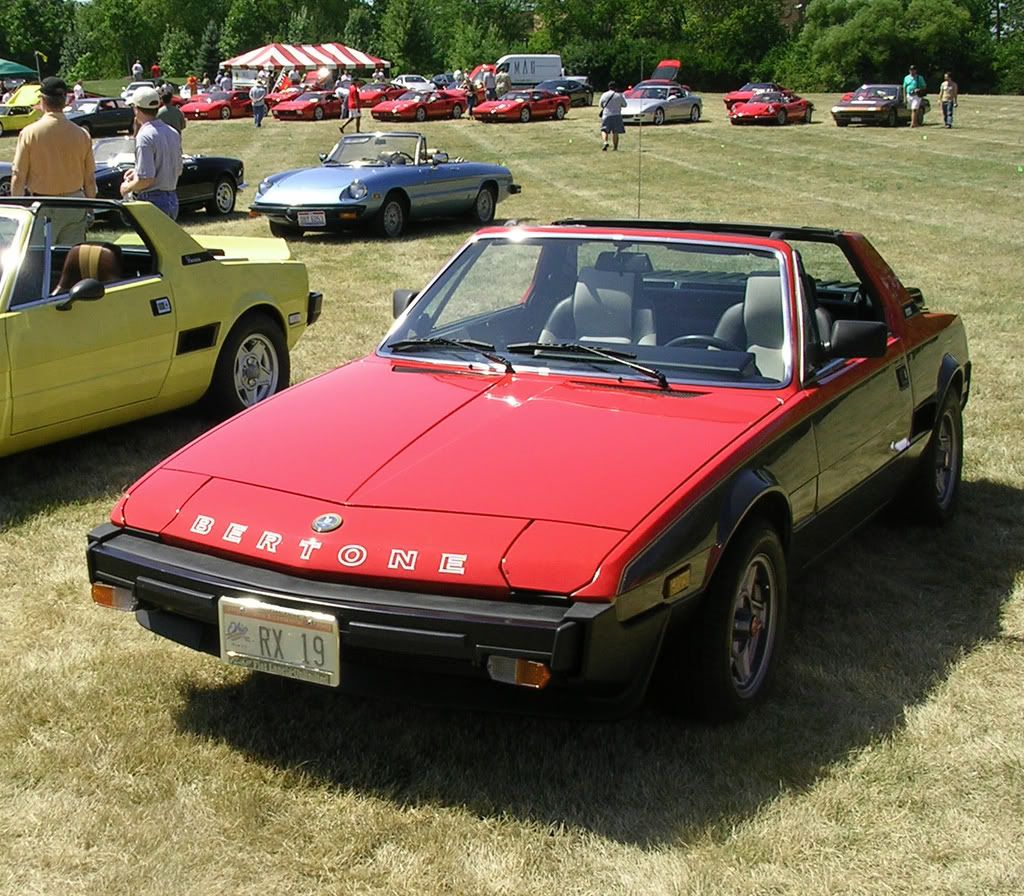 My son Ben & I drove to Dublin, Ohio for the 2008 edition of the Italian Gathering car show. No doubt you noticed the newly installed "Euro style" turn signal/marker lights, much nicer (in my opinion) than the plain amber rectangle lights that they replaced. I spent pretty much the whole day before our trip cleaning, polishing, and waxing so the car was looking really good for the show, if I do say so myself!
OUCH!!! A guy in a super-sized pickup backed into my X and left this big trailer hitch sized dent in my X's nose. Oh no!
Even though he backed into my X, I must commend the truck's driver for taking responsibility for the accident and for having insurance to pay for repairs. Here's the X just before I took it to the body shop. I've already removed the front bumper so I won't need to pay professionals to do this step. You'll also notice that the driver's side front scorpion hubcap has gone missing so getting a replacement will be on this winter's "to-do" list.