Sharp car!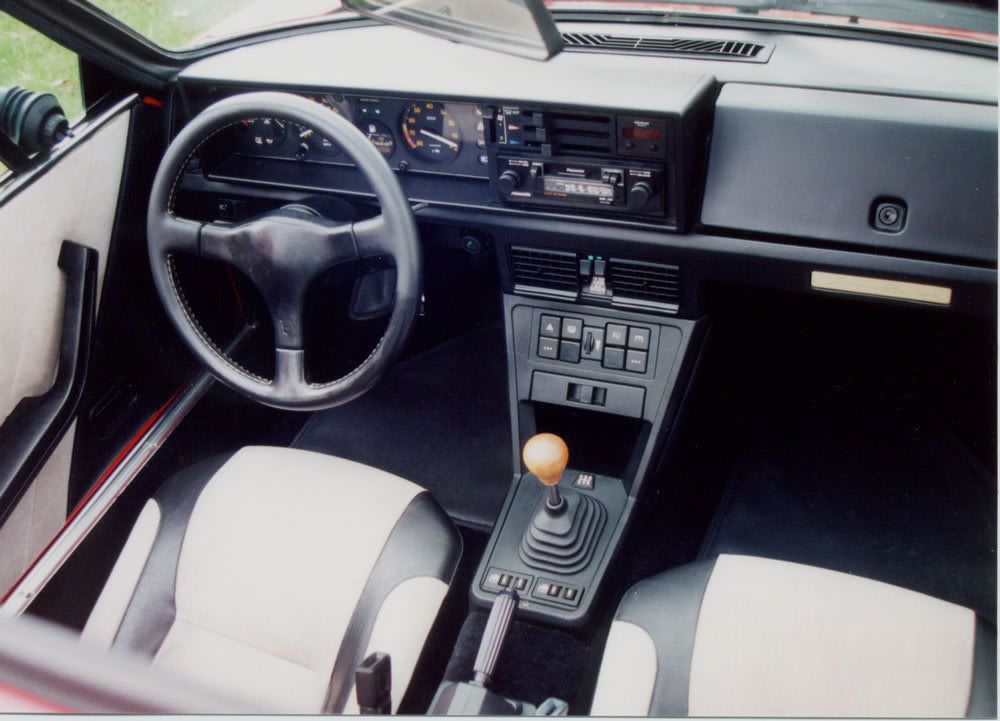 The OEM steering wheel was replaced with a leather rimed Bertone wheel from a '87 X1/9. It feels just right in my hands when I drive, the perfect wheel for this car. The shift lever has been shortened thus making shifts shorter and quicker. The black plastic shift knob was replaced with a wooden knob that I turned from a chunk of maple.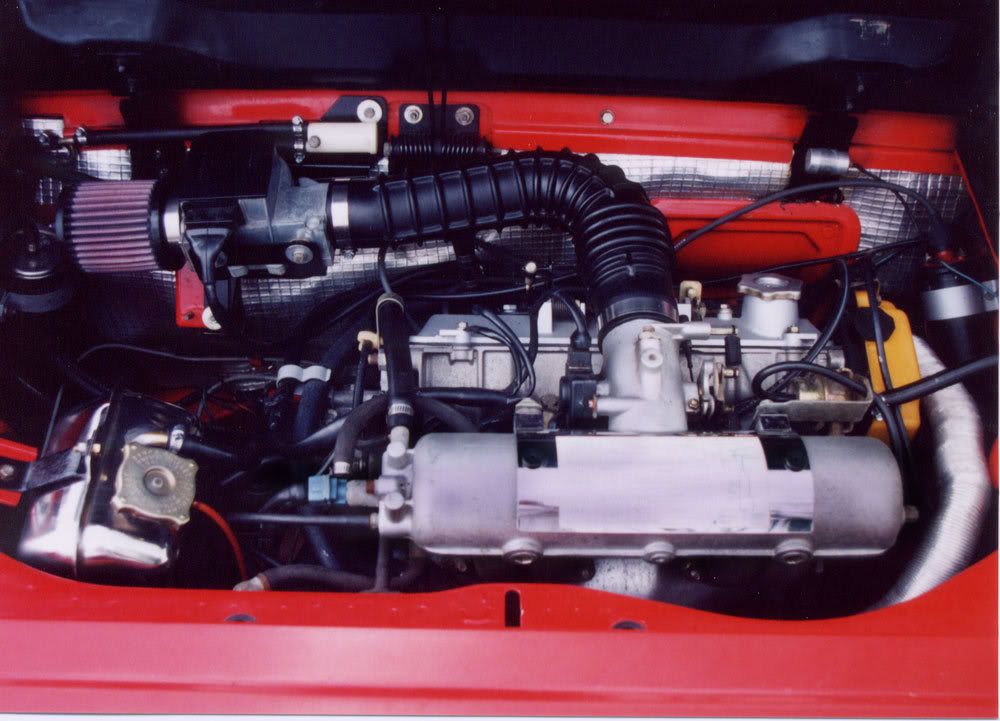 Several changes under the hood. It's easy to see the K&N air cleaner in place of the OEM filter and the stainless steel coolant tank that replaced the original plastic tank and if you look closer you can see the new Bosch spark plug wires. You can't see that I replaced the clutch and had the flywheel lightened by PBS Engineering.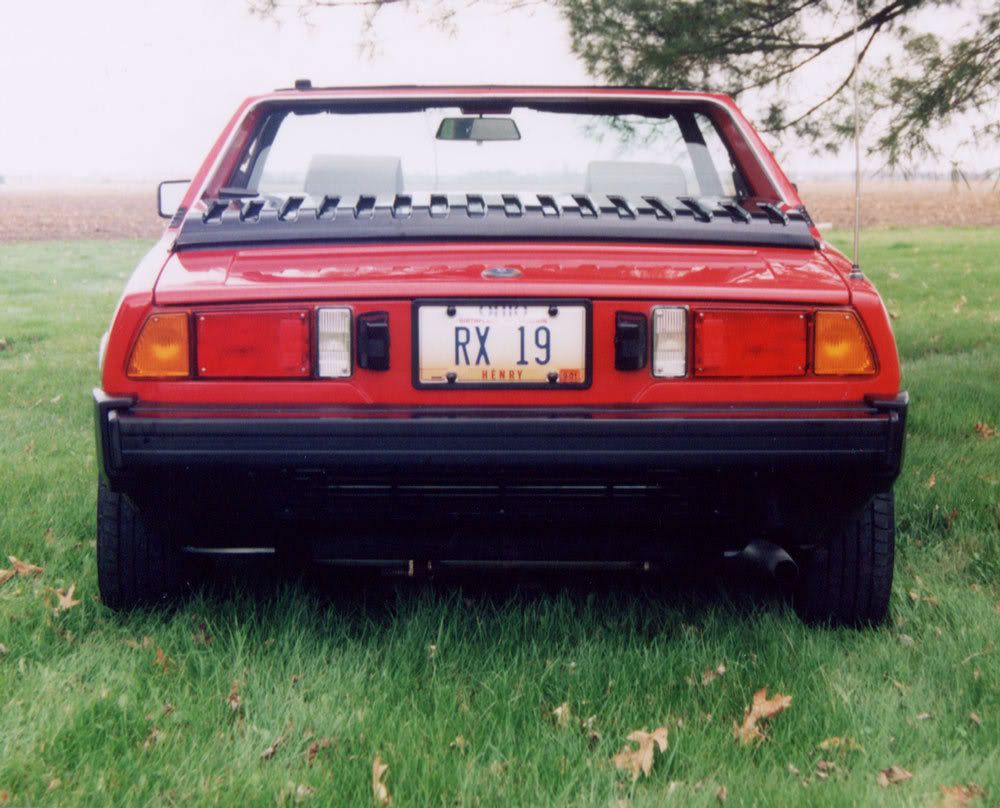 Three things to notice in this photo. First is that the rear valance panel that was so rusty when I bought the car has now been sand blasted and painted. Second is my personalized "RX 19" licence plate. I'm a pharmacist, the car is a X1/9 so RX 19 works perfectly. Also take a look at the third tail light visible in the rear window just above the mirror. This thin LED light (from JC Whitney!) replaced a OEM unit that was so large that it obscured the view in the mirror. The LED light gives me the safety of a third tail light and still lets me see what's behind me. Bonus!
| | |
| --- | --- |
| | On vacation at Hocking Hills in central Ohio with my good friend Dave Meredith, our wives and our Italian cars. |