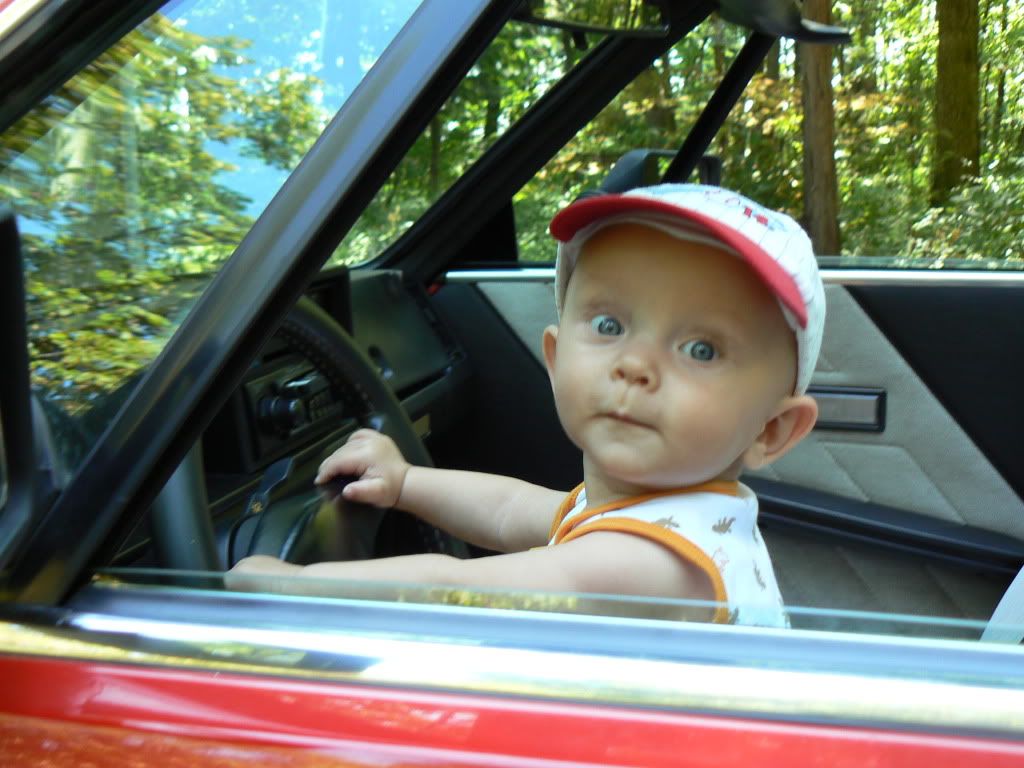 My grandson, Orion, is seven months old already so it's high time that he begin to learn the joys of driving a X1/9!
Orion usually prefers to use his rear-facing car seat but was open to other seating options in the X that provide increased exterior visibility.
No matter how hard I tried I couldn't teach Orion to shift without taking his eyes off the road.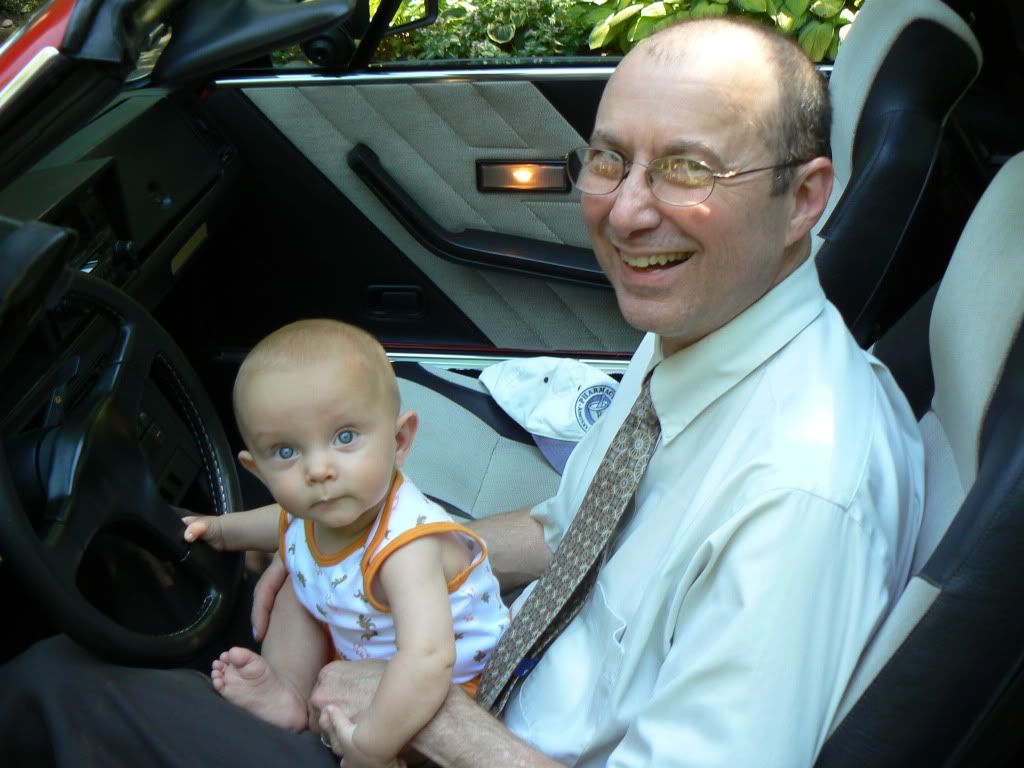 To be honest, we didn't even discuss the whole pedal issue. We'll save that lesson until after he's gained a little altitude...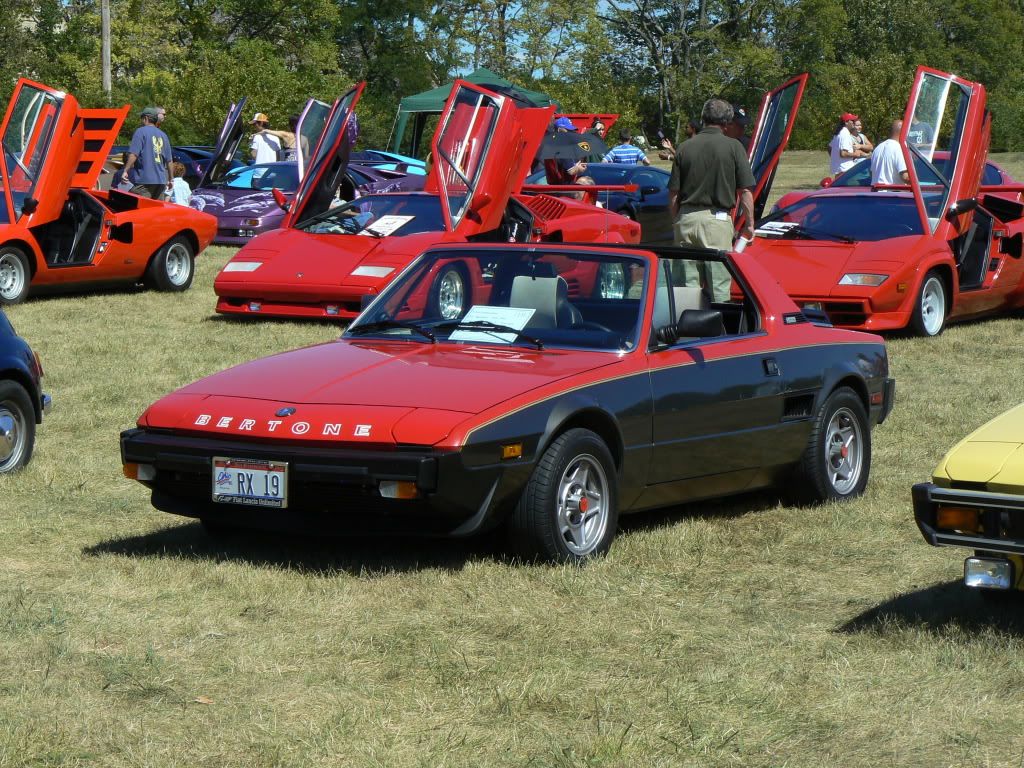 Back in Dublin, Ohio for the 2010 edition on the Italian Gathering car show. This year's event was billed as the "Countach Reunion" so we shared the field with an especially large bunch of Lambos.

More photos