Here's the car after it's been cleaned & detailed. Notice that the OEM Chromadora wheels are back with new Sumitomo HTR 100 tires. The 185/60/13 size is is a bit wider than stock.
Chrome driving lights have been installed under the bumper.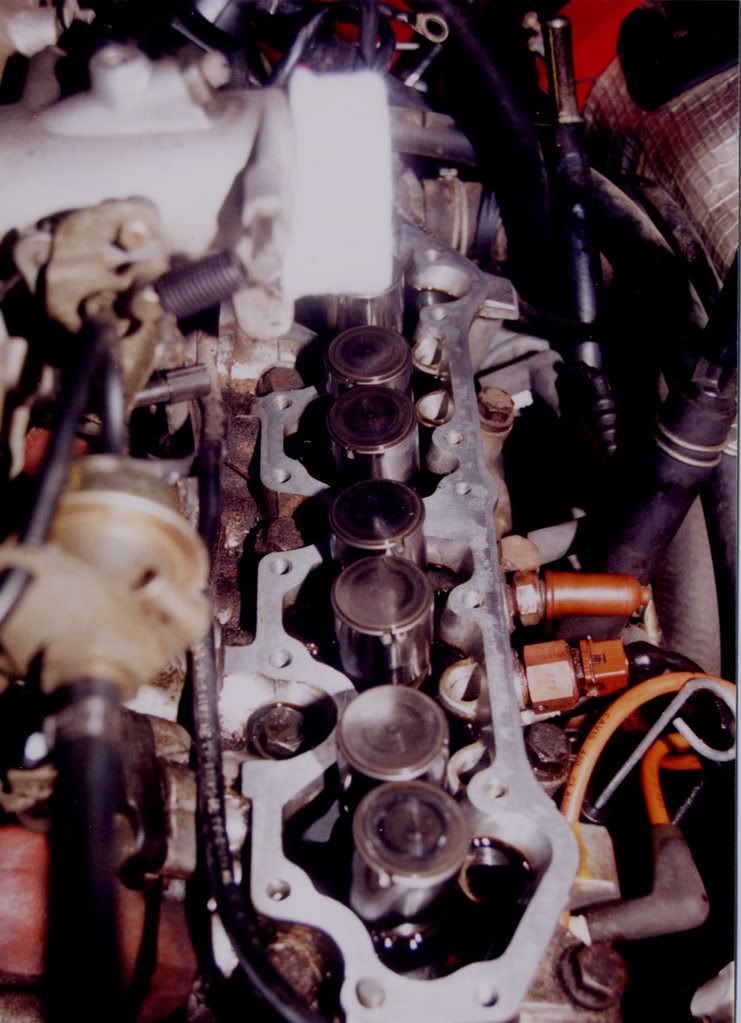 This photo shows the engine with the cam cover off while I'm in the process of installing a Alquati A-15 cam. Of course I changed all the belts, hoses, belts, filters & etc.. while I was at it.
We were a two X family at least for a while. This photo was taken shortly before we sold the '87 X.

Next