If you look closely you'll notice leather shift boot that I got from a junked X1/9 that I found at a local scrap yard. After I got the shift boot and a few pieces of trim it occurred to me that the junker X may well have other parts that I could salvage so I went back and bought it and had them haul it to my home.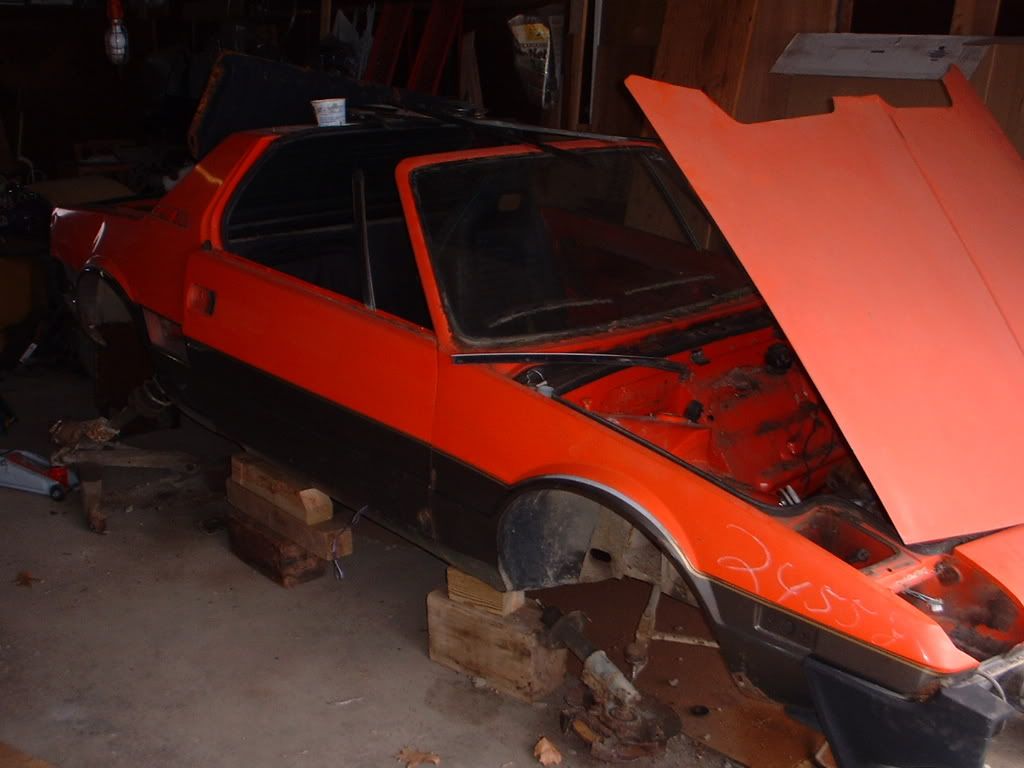 The junk yard owner told me that he had originally bought the car to use as a club racer but had parked in the yard after it's starter failed. The car was in really sorry shape by the time I got it, far worse than this photo suggests, so I didn't feel to bad about parting it out. It was actually kind of fun to eBay the car away. Not only did I sell parts to folks all over the US buy I also shipped parts to Canada, to Hungary, and (believe it or not) to Italy! I shipped several packages to Marco in Rome and he in turn helped me get a set of Wesem European "E-code" headlights. These headlights use H4 halogen bulbs so they're brighter than stock and also have little 5 watt "city lights" that I've wired to come on with the parking lights. While I was installing the new headlights I installed a relay in the low beam headlight circuit resulting in brighter low beams and less current flowing through the headlight switch. A worthwhile modification.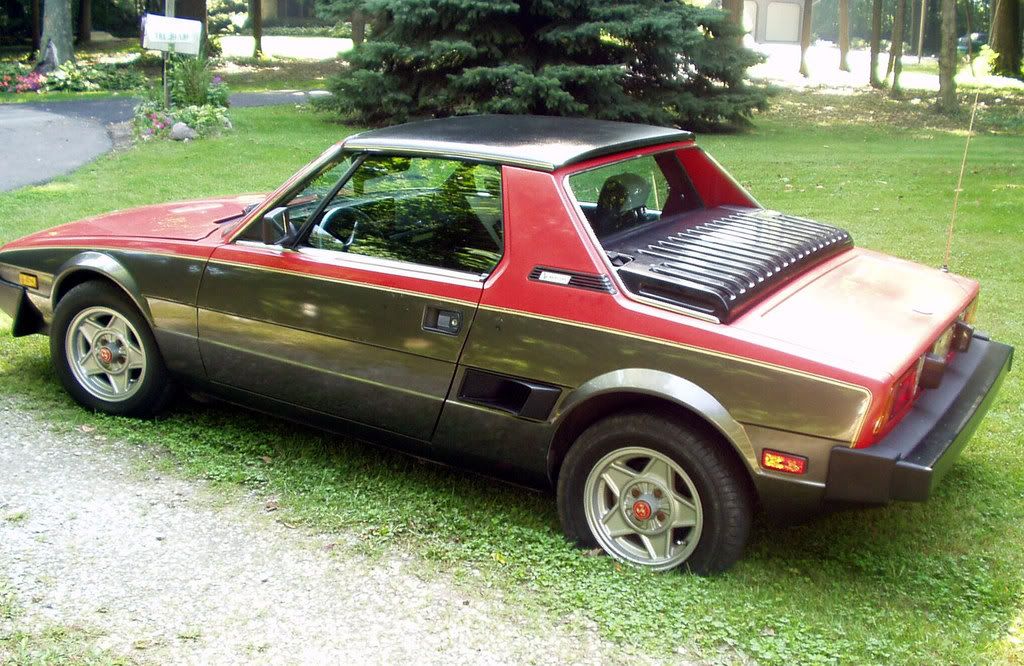 >
What a way to start the day! On the way out of the driveway I realized the X had a flat so just parked it in the yard till I had a chance to check it out. It turned out that a stick had punched a hole through the sidewall. The tire couldn't be patched because the puncture was through the sidewall so I thought I would just call Tire Rack to get another identical Sumitomo HTR-100 185/60/13 to replace it. No such luck, that model had been discontinued so I got a pair of Sumitomo HTR-200's (in the slightly wider 195/60/13 size) to mount on the rear wheels.
It looks like I should have cleaned things up before I took this photo but if you look carefully you can see the new Earls brand stainless steel flexible brake hose that was just installed. If you can see past the grime and brake dust you'll also be able to see the sand blasted and powder coated brake shields, caliper holder, and wheel spacer.
The International Autoparts header was a eBay find.
The header was used but in good shape when I got it and I had it Jet-Hot ceramic coated before installing it. Three good reasons for the ceramic coating. First the coating protects the steel headers from corrosion, there is good reason to think that the header could rust away in just a few years if it was not coated. Secondly the ceramic coating helps to contain the heat from the engine's exhaust. Always a good thing but especially so in a X1/9's cramped engine compartment with the intake manifold directly above the exhaust. Thirdly the ceramic coating is shiny!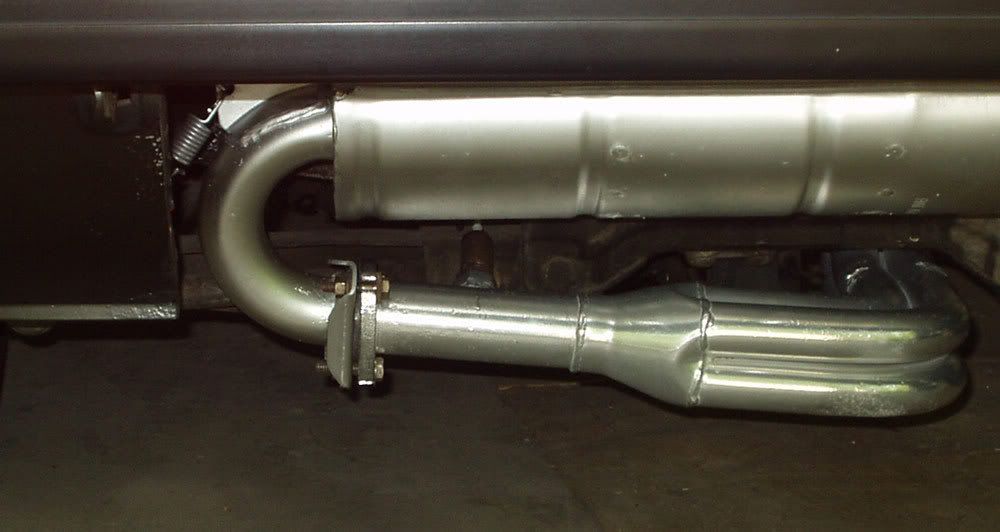 The OEM exhaust needed to be modified so that it would connect properly with the header. A section of the exhaust pipe leading to the muffler had to be cut away and a new flange brazed on. To my surprise the one and three quarter inch flange turned out to be a bit of a rare item. When I asked the guy at the local muffler shop if he had such a thing he naturally asked what make of car it was for. When I told him it was for a Fiat he replied "is that a Ford Fiat?" SO what you see above is a Ford Fiat Flange!

Next