The NEW Bertone Project

This is my "new" '86 Bertone!
The guy I got it from bought it new in '91 & it only
has 30,000 miles on the odometer. I'll post more photos soon.
(and I still have the "old" '87 Bertone Project below)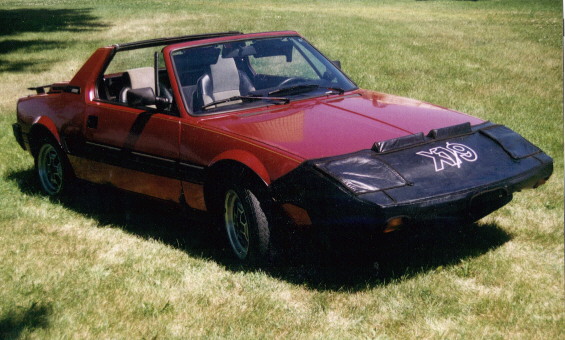 1987 Bertone X 1/9
1500cc - 5 speed
Power windows - Fuel Injection
75,000 miles
I bought my "project" Bertone in November of '96 & I'm still working on it. It's come a long way in the last couple of years. It's no longner filthy inside & out and it doesn't make nasty noises every time I try to shift but it still has a way to go. Go ahead, click below & take a look!

Click Here for my Other X page

Click Here for my Woodworking Project Page
* Good Links *
Dennis Jones
Napoleon, Ohio, USA
Drop me a note if you have any comments or suggestions about my car or my site!

e-mail - jonesds@henry-net.com