* Good Links *
On-line auction - buy or sell anything - great fun!
See Dave's Ferrari 308GTSi
A must-see site for Itialian car lovers
go to the Forum to ask all your Fiat questions
good links for woodworkers . . .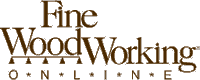 free road maps
for makers & wanna-bees
investment & finance info
anything you need to know about computers
....... links to anything & everything!