Woodworking Projects Page
a gallery of some of my favorite woodoorking projects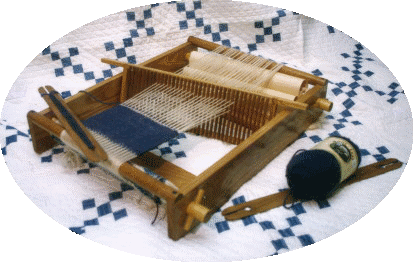 Oak weaving loom with cedar heddle & butternut shuttles.
I designed & built this loom as a Christmas gift for my daughter.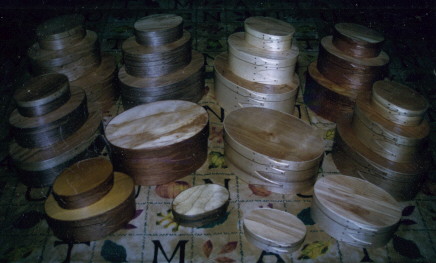 A selection of oval bent wood Shaker boxes. I've made boxes with cherry, maple,
mahogany, & walnut sides. Tops are beech, butternut, cedar, cherry, maple, or
walnut. I like to make the bottoms of red cedar, they smell so good when opened!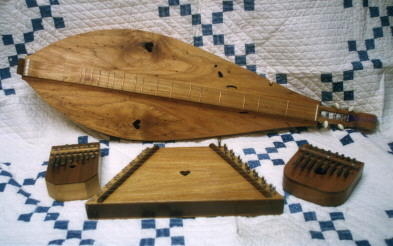 Butternut mountain Dulcimer's large teardrop shape gives it a rich tone. The
mahogany & butternut plucked psaltry was also made as a gift for my daughter.
The pair of kalimbas (thumb pianos) use narrow strips cut from an old saw blade
to make music. The one on the left is made of oak & mahogany, on the right of
cherry with walnut banding.

Click here for more woodworking projects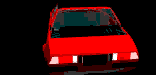 Click here for my Bertone project page
Comments? Suggestions?

please e-mail me!
Dennis Jones
Napoleon, Ohio USA