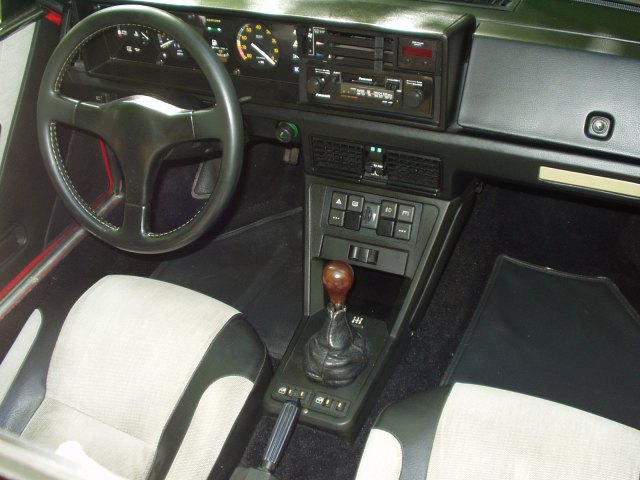 The interior is in fine shape. Notice that the original steering wheel was replaced with a Bertone leather wheel (from a '87 X), the shift knob was replaced with one that I turned from a chunk of South American cocobolo wood, the shift lever has been shortened, & a leather shifter boot (from a '83 X) was added.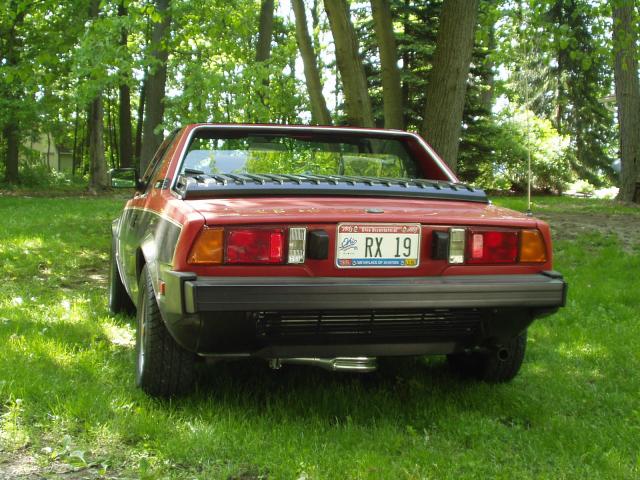 I replaced the oversized OEM 3rd tail light with a thin LED light (from JC Whitney!). Now I can see what's behind me. You'll also notice the header collector peaking out below the rear grill

Click here for more photos . . .